Garden hose
Pocket Hose
Feedback
Advantage :
1.The expandable garden hose can automatically expand up to 3 times its original length when the water turned on and automatically retract to original length when the water turned off.
2.The hose is light, colorful, flexible, good cold and hot resistance.
3.Used for industrial watering, lawn and garden watering, nursery water supply lines, commercial wash down, Golf course water lines and car cleaning.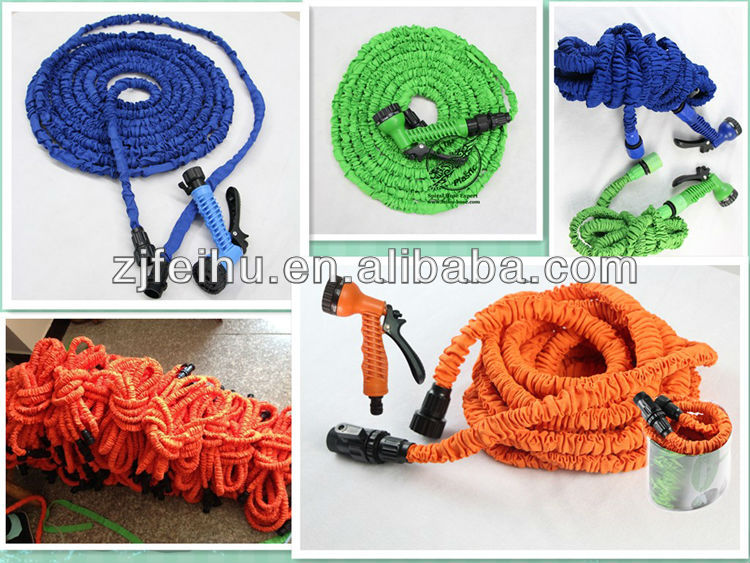 Detailed Datasheet of the expandable garden hose:
We are one of the top manufacturer of the garden hose, so OEM is acceptalbe for brand, length,color,and package.
Sincerely wish to receive you inquiry for our garden hose, We promise you our first attention to it.
Products
Contact
Panan Feihu Plastic Co.,Ltd.
Address: Panan Industry Zone,Panan,Zhejiang,China
Phone: 0086-400-6233-997
Email: sales01@feihu-hose.com
URL: www.feihu-hose.com Address: Anwen Industry Zone,Panan,Zhejiang,China
Phone: 0086-579-8520 8956

See us in Alibaba
Panan Feihu Plastic Co.,Ltd. All Rights Reserved.
Address:Panan Industrial Zone,Panan,Zhejiang,China
Tel:0086-4006233997 Email:sales01@feihu-hose.com
Powered by
MetInfo
5.3.9 ©2008-2019
www.MetInfo.cn